Injection moulding technology
Liquefying plastic before pressure-injecting it into the required shape, and allowing it to cool – the advantage of widespread injection moulding technology is that finished plastic parts can be produced with high precision in large quantities for a relatively low cost. However, the injection moulding process is complex. High demands are also placed on the drive and automation technology used. KEB's high-quality hardware and software solutions ensure that injection moulding processes run smoothly at all times.
KEB – Your injection moulding partner
Your contact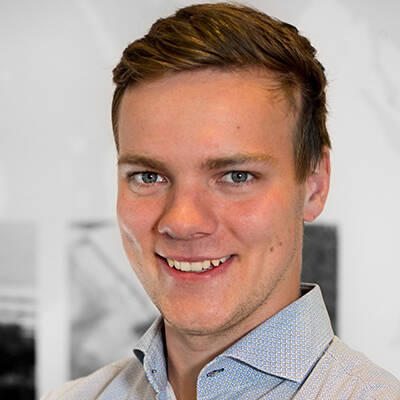 Tim Aufderheide
Application Automation and Drives
Injection moulding machine
KEB provides the right solutions for all types of injection moulding machine, from all-electric machines to hybrid machines (electric and servo-hydraulic) to hydraulic machines, for which corresponding servo pump software is available. Fully electric solutions with non-linear torque pre-control are ideal for controlling the clamping unit and consequently reducing the machine cycle. In addition, high-performance DL4 motors are available which are characterised by high torque and low inertia. With the resulting high level of dynamics, the motors are perfectly suited to the requirements of injection moulding machines.
In industrial oil hydraulic systems, pumps are typically operated via asynchronous electric motors with a fixed speed at the mains. Oil quantities and oil pressure are controlled in this case using valves and/or adjustable pumps, and a high proportion of energy is introduced into the system in the form of heat. In conjunction with KEB COMBIVERT F6 drive controllers, the speed of the units can be varied so that oil quantities and pressure can be precisely regulated to the machine's requirements. This reduces the machine's cycle time and minimises energy consumption and noise levels.
Different robot kinematics such as linear robots are used for removing parts from injection moulding machines. The necessary PLC modules are already provided by KEB. This enables fast and low-maintenance programming and development. The ready-made motion modules also allow direct commissioning of several axes. Another advantage: The servo and gear motors optimally matched to them are also available from KEB. According to the motto "Everything from a single source".
Meeting requirements in injection moulding technology
No product banners found!
No product banners found!
No product banners found!