The sealed COMBISTOP type 28 (up to IP67 protection class) is a closed current spring-applied brake, and is used in applications with tough ambient conditions around the world. The standard brake conforms to protection class IP65.
The brake can be used as a service brake for dynamic applications, and as a holding brake with an emergency stop function for static applications. Thanks to its modular system, the COMBISTOP can be easily assembled according to individual requirements. Even project solutions for implementing specific requirements that go beyond the standard can be achieved thanks to our in-house development and production.
The sealed brake has a torque range of 2.5 to 375 Nm.

Eight sizes

Ready to install, adjusted air gap

Used as a service brake or holding brake

Up to ISO class H in accordance with VDE 0580

CSA/CUS-certified

Protection class up to IP67

Designed for S1 operation or 100 % duty cycle

Up to seven million switching cycles as standard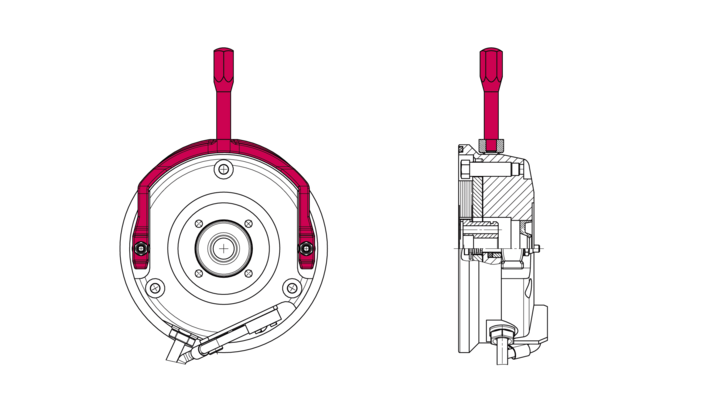 The COMBISTOP 08 can optionally be equipped with a hand release so that it can be opened manually.
The benefits of this are most obvious in de-energised situations when the application still needs to be moved. Even if a rotor is worn, the brake can be released with the hand release.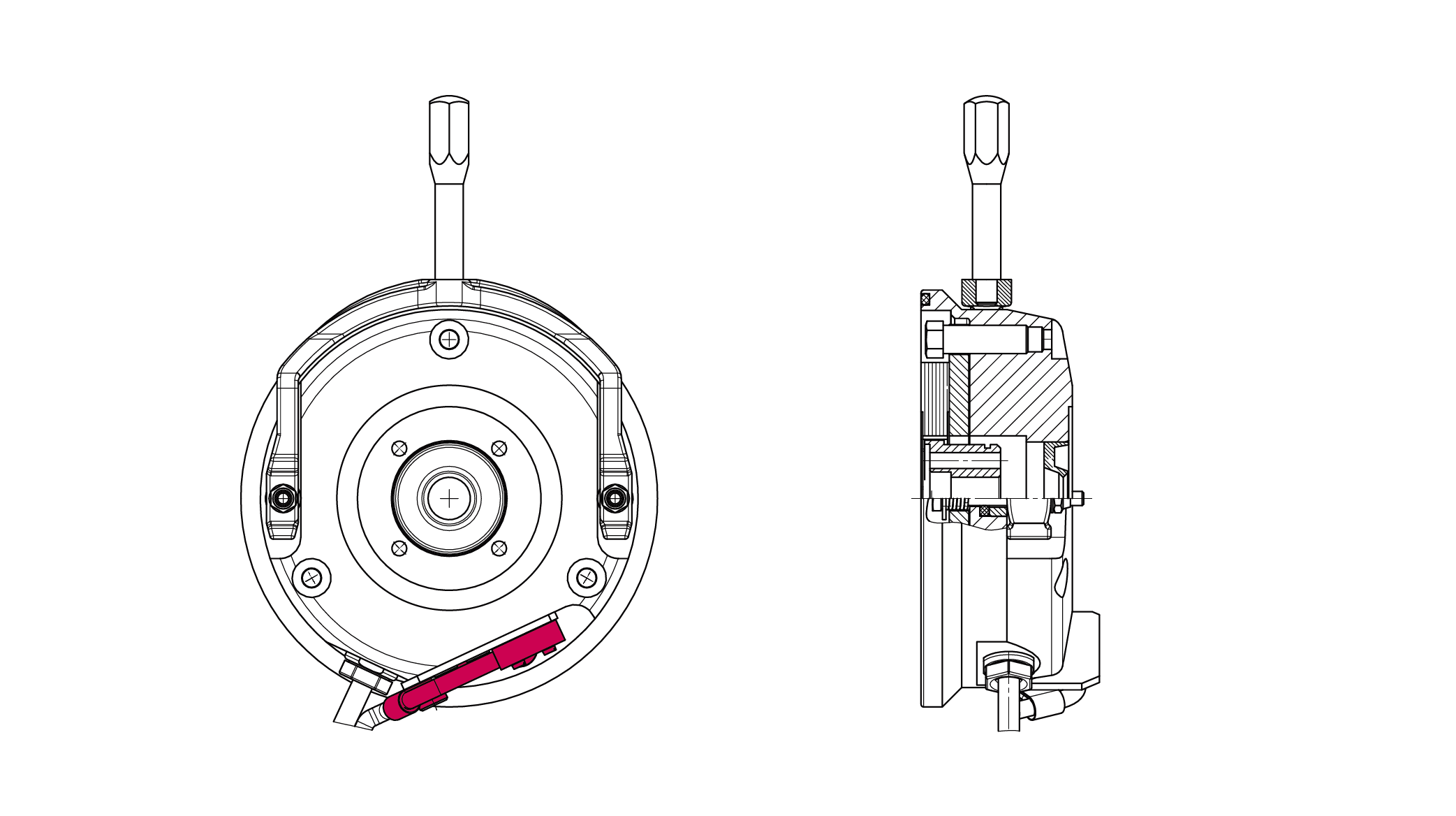 Die COMBISTOP 28 kann mit einem Mikroschalter zur Überwachung der Funktion oder des Verschleißes ausgerüstet werden.

Der Einsatz einer COMBISTOP 28 mit Mikroschalter ist besonders bei Bremsmotoren an Hubwerken und Lasthebemitteln sinnvoll, die mit Frequenzumrichtern betrieben werden.
The COMBISTOP 08 can optionally be equipped with a flange.
If the motor endshield lacks the appropriate properties, such as material quality or evenness, a flange provides an optimal counter-friction surface.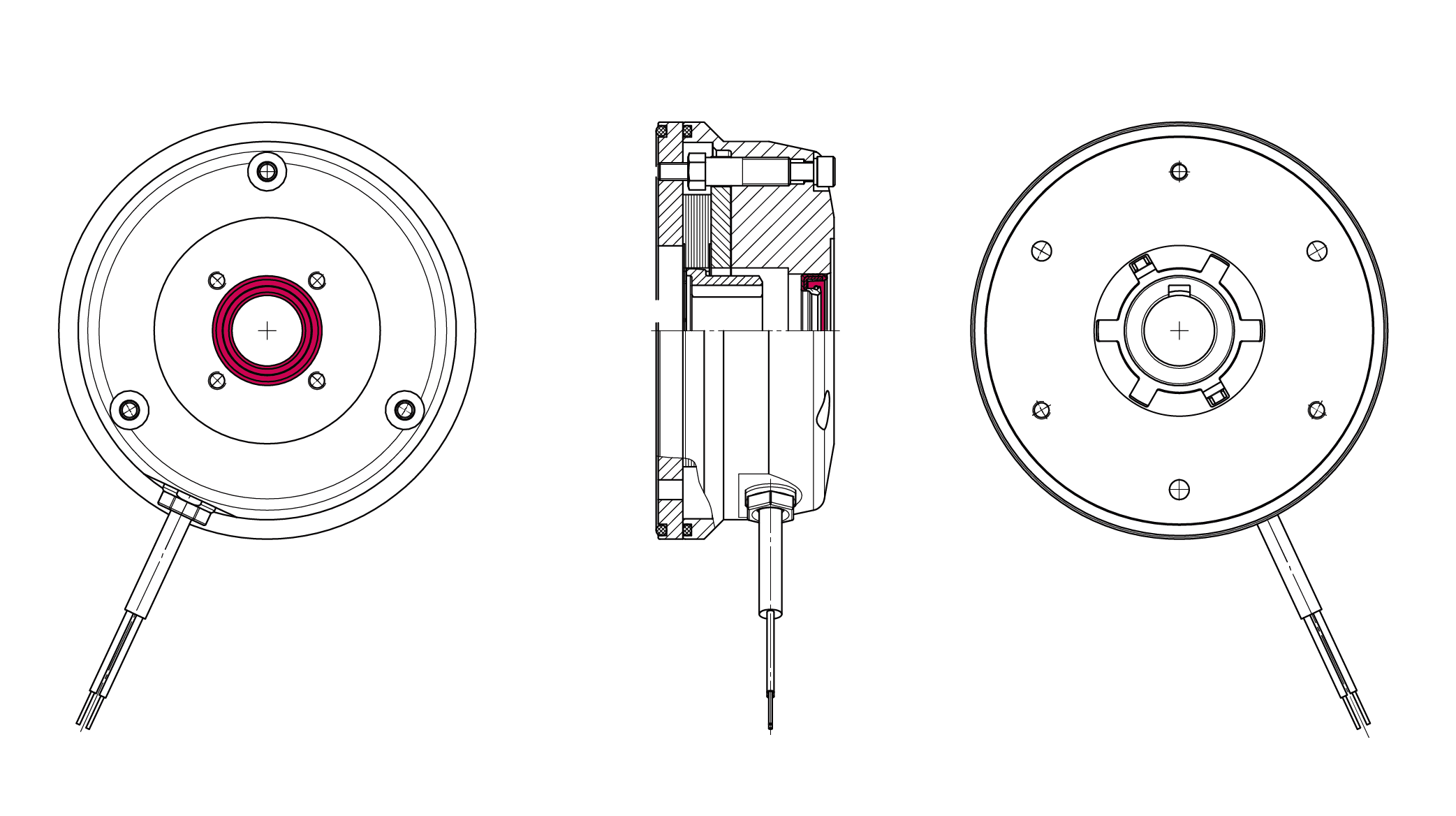 If the continuous shaft on the COMBISTOP 28 needs to be sealed against the external environment, it can be equipped with a shaft sealing ring.
Where there is no shaft, the COMBISTOP 28 can be sealed with a sealing plug.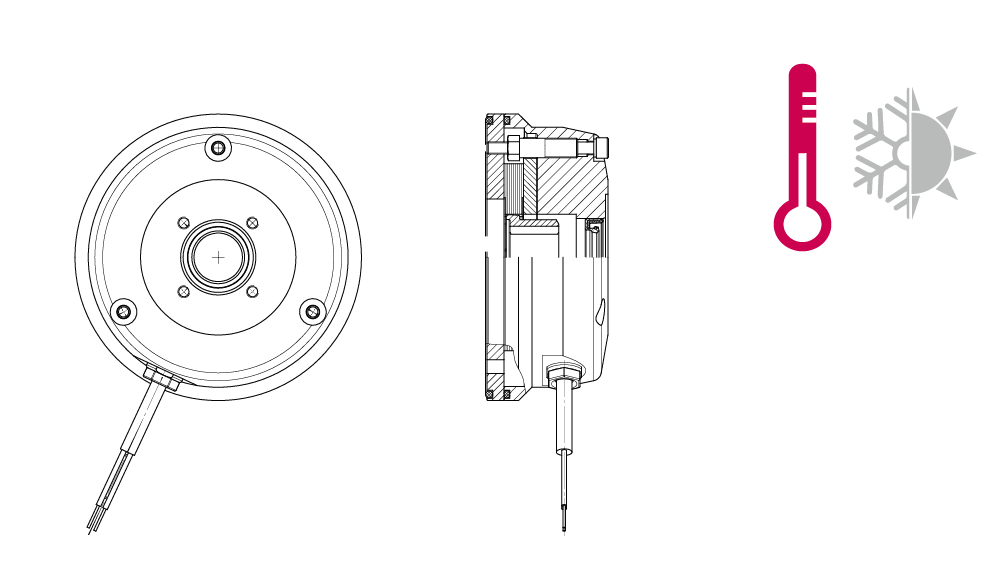 The COMBISTOP 28 is available in a CCV design for use in particularly harsh and cold environments. Temperatures as low as -40 °C are therefore no problem for the brake.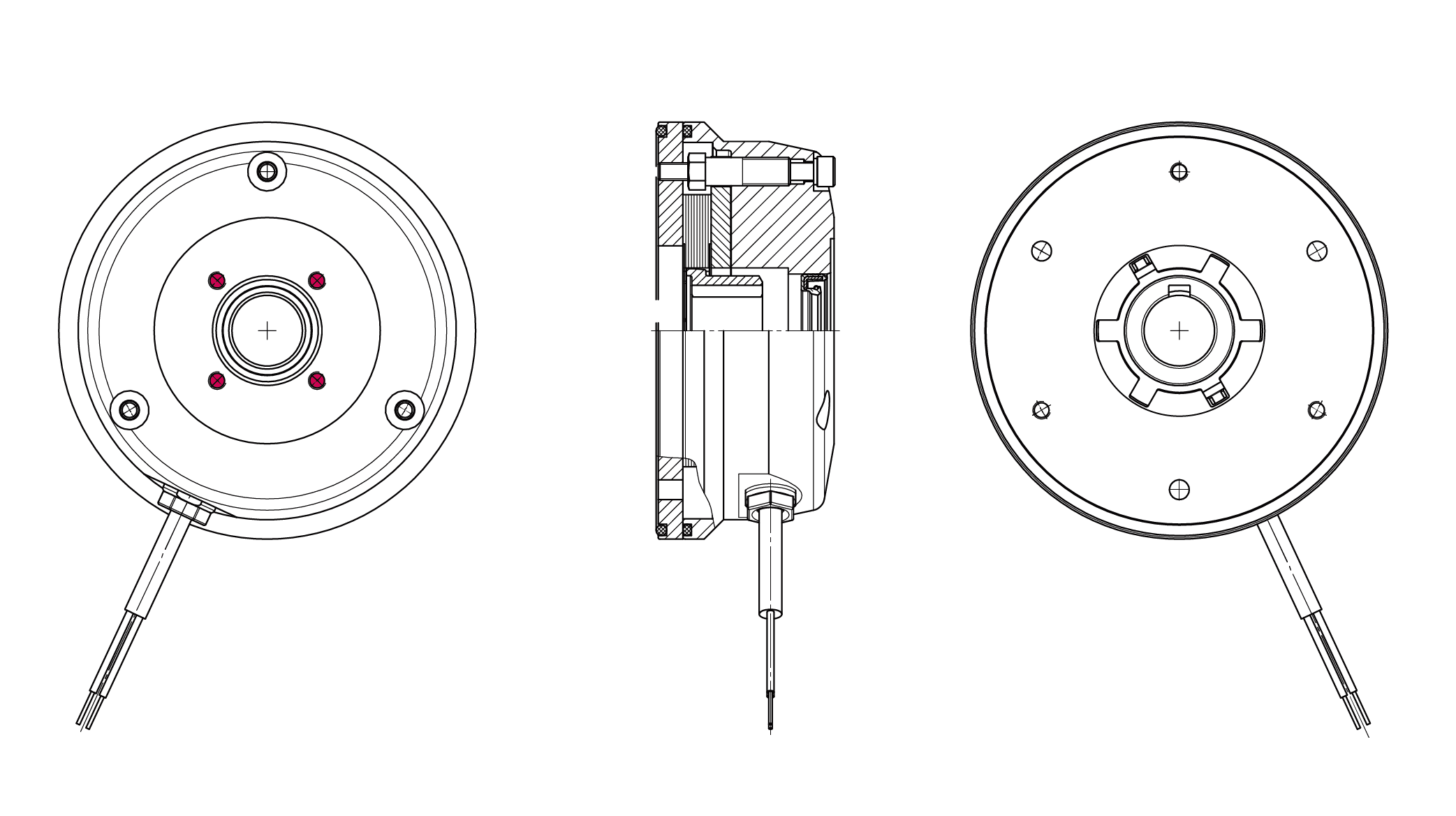 If you wish to attach a rotary encoder, fan or sensor to the back of the brake, the COMBISTOP 28 can be produced with rear-side threaded holes in the required size and corresponding bore hole pattern.
If it is intended that the end products will also be used on the Canadian or American market, the relevant certification can be obtained for the COMBISTOP 28.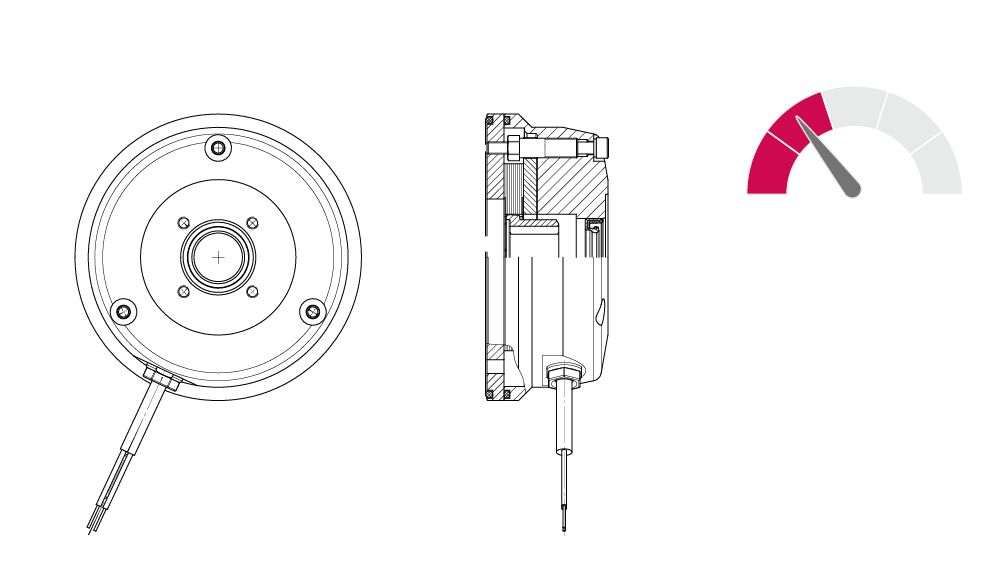 If the braking torque needs to be modified for the application, the torque can be increased or reduced according to the customer's specifications during the internal production process.
For applications with specific requirements in terms of installation depth, the housing and overall length of the brake can be reduced. Start-up is particularly easy because KEB adjusts the brake so it is ready for use.
| | | | |
| --- | --- | --- | --- |
| Size | Torque [Nm] | Power [W] | max. Hub bore [mm] |
| 02 | 5 | 25 | 15 |
| 03 | 10 | 30 | 20 |
| 04 | 20 | 30 | 25 |
| 05 | 36 | 48 | 30 |
| 06 | 70 | 62 | 35 |
| 07 | 100 | 65 | 45 |
| 08 | 150 | 75 | 60 |
| 09 | 250 | 80 | 60 |
Standard voltage: 24 V, 105 V, 180 V, 205 V | Standard voltage: on request
In use in these areas of application
No product cards found!