From Brazil to Germany with Automation and Service
Further internationalizing the service
"We wanted to make a change, but I was happy with working for KEB and with KEB products", says Vinicius Taques to the question, why he and his family made a life-changing move from São Paulo to the tranquil East Westphalia. "This German drive technology was an important part of my professional life at Brastronic, the Brazilian KEB Partner", explains the Process Automation Engineer. "Being friend with Christian Olschewski [Head of Service at KEB] made both – change and staying with KEB – possible."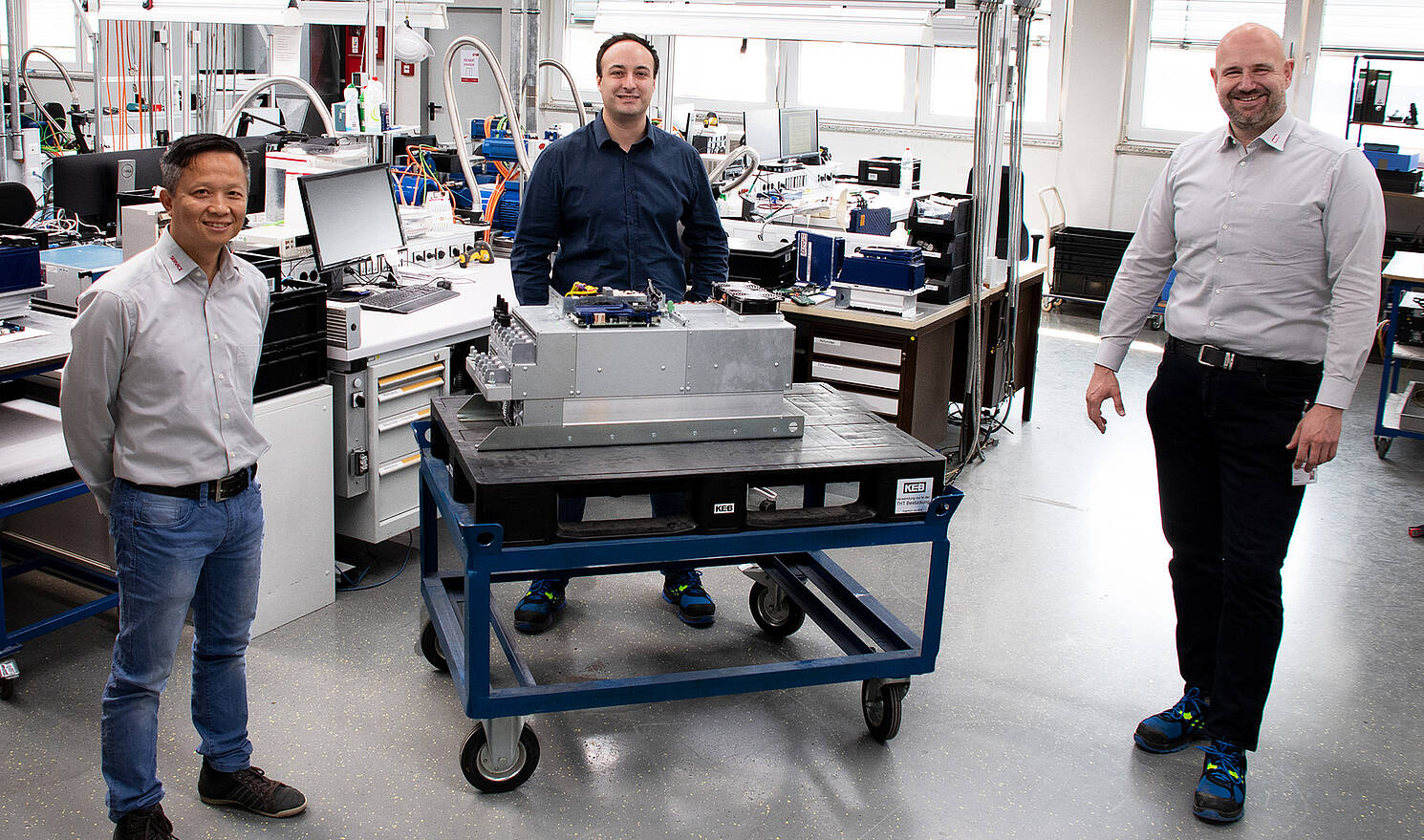 "Vinicius of course is a great team member. Not only does he know the COMBIVERT F5 drives in detail, he is a good contact for our South American customers, too", says Christian Olschewski. However, that is not the main part: "He has regular tasks for customers worldwide." With his colleague TanLe Nguyen, the 33-year-old Taques will focus on startup and commissioning of High Speed applications, like turbo blowers or turbines with the SCL and ASCL software in a team. Among other things, Portuguese, Spanish and English speaking customers can contact him.
Starting up at KEB
Taques was educated at an electrical technical school in Brazil and later completed a course in Process Automation Engineering. He gained his professional experience at Brastronic, KEB's service partner, among others. "My job there had a wide range of activities: From sales department to management, commissioning and repair. I had to be multitasking", says Taques.
Through his professional activities, he has often visited Germany. In this way, he could already get to know the country and its people. At the beginning of August 2020 Vinicius Taques moved to Germany with his family. "One reason was to improve the living conditions for our family. Working ten hours and driving three hours daily was not the life that I wanted to live forever, especially regarding the family." His wife is a lawyer and hopes to work or study law in Germany in the future.
It took several years before the opportunity arose to come to Germany and take up a position at KEB in Barntrup. They made a decision and sold everything in Brazil – a big step. After the first couple of months, Taques says: "I had a great start at KEB, the working atmosphere is fantastic. Friends and colleagues are very supportive." Christian Olschewski says: "And he is one of our experts for all F5 requests, additionally he has deeply knowledge about programming and fieldbus systems as well. Modernization and improvement of old machines or automation systems are also one of his favorite jobs." He adds: "You can see that he is acclimatizing in Germany more and more." Nevertheless, Taques admits with a wink: "We are still getting used to the German winters."
Your contact at KEB Automation