TO THE DRIVE IN REAL-TIME WITH EtherCAT
Ensure optimal automation – from the controls to the drive axis – with EtherCAT. Fieldbus communication, including safety technology, combines top performance with universal availability and unique market penetration.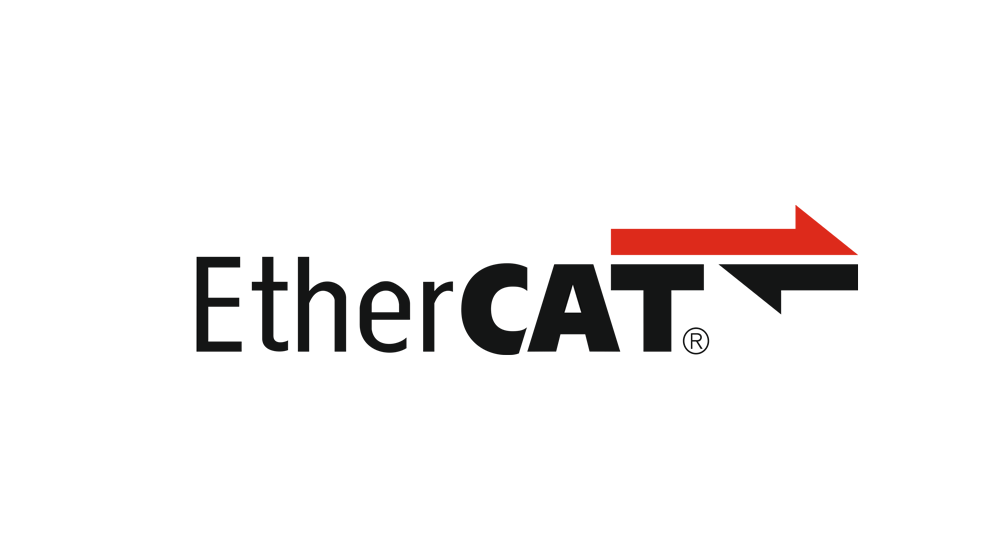 EtherCAT FIELDBUS SOLUTIONS
THE TOP CHOICE IN AUTOMATION
Due to the high market acceptance, EtherCAT is one of the world's leading fieldbus standards. Speed, economic viability and easy implementation result in a wide range of fieldbus devices (master and slave implementations) and suppliers.
Advantages at a glance:
Fastest industrial Ethernet technology

Cost-effective

Acyclic (SDO), cyclic (PDO) and isosynchronous communication

Highly precise synchronisation via distributed clocks

Integrated CoE (CAN over EtherCAT) and

EoE (Ethernet over EtherCAT) communication profiles

Integrated CiA 402 drive profile (IEC 61800-7)

Functional safety as an integral component via Safety-over-EtherCAT (FSoE)

Freely selectable topology (line, tree, star, ring, etc.)

Virtually unlimited network size – up to 65,536 nodes

Automated address assignment

Hot-plug capability

Line redundancy in a physical ring structure
Ideal for all applications
EtherCAT technology can be used from the simplest automation solutions to CNC applications.
For CNC applications, synchronisation via distributed clocks, which is realised via hardware with a jitter of > 1 µs, offers the highest precision for multi-axis applications.
KEB's PLCs and IPCs – in conjunction with S6/F6 drive controllers and (gear) motors in synchronous or asynchronous technology from the KEB modular system – can therefore generate optimal solutions across the entire automation range.
EtherCAT and CiA 402: The cross-platform solution
The CiA 402 (IEC 61800-7) drive profile is one of the most widely used profiles in the world. EtherCAT and CiA 402 form a symbiosis in the area of drive technology. The CiA 402 profile (also referred to as DS402) was developed for motion control with frequency inverters and servo drives.
Standardised control via the CiA 402 state machine and the modes of operation defined in the CiA allow the user to program applications independently of the manufacturer. The following modes of operation modes have been implemented for the KEB S6/F6 drive controller:
Velocity Mode

Profile Position Mode/Homing Mode

Cyclic Synchronous Velocity Mode/Cyclic Synchronous Torque Mode/ Cyclic Synchronous Position Mode
SAFETY FUNCTIONALITY: SAFETY VIA FIELDBUS
Functional safety is an important component in automation, and Safety-over-EtherCAT (FSoE) meets SIL 3 requirements and is suitable for centralised and decentralised safety concepts. For control- and safety-related information, and therefore also for safety functions, FSoE offers a system that ensures seamless integration of the machine's safety concept via fieldbus.
KEB's Drive Controller S6/F6 APPLICATION with safety module 3 for sensor-actuated safety functionality, and S6/F6 PRO with safety module 5 for sensorless safety functionality, can therefore be integrated into decentralised safety concepts via the safety function implemented in the drive. KEB's Safety PLC forms the interface to the control technology.
KEB SERVICES WITH EtherCAT
EtherCAT - SUCCESFULLY IN USE IN THESE AREAS OF APPLICATION
TEXTILE MACHINES
KEB offers innovative system solutions in the entire production and process chain – from the processing of the raw materials and fibres to the yarn in the spinning mill. Whether in the bale opener, in the cleaner, in the preparation for surface production during winding, twisting, warping and sizing or in the final weaving, knitting, crocheting or knitting: KEB products are in use from the yarn to the fabric.
MATERIAL LIFTS
Moving high loads while meeting the requirements for operational safety, torque behaviour, energy efficiency and grid friendliness of the systems – this and more is made possible by the powerful combinations of geared motors and drive electronics from KEB in the area of goods lifts.
ELEVATORS & ESCALATORS
KEB Elevator drives are built to handle the most difficult and demanding elevator and escalator applications. Integrated brake handling and proven motor control provide excellent ride quality. High overloads and protective features provide years of trouble-free operation.