STANDARD SPRING-APPLIED BRAKE
COMBISTOP 38
The COMBISTOP type 38 is a closed current spring-applied brake. It has been manufactured by KEB for over 50 years and is used throughout the world in a wide range of applications. The brake can be used both as a service brake for dynamic applications, and as a holding brake with an emergency stop function for static applications. Thanks to its modular system, the COMBISTOP can be easily assembled according to individual requirements in terms of braking torque and varied options. Even project solutions for implementing specific requirements that go beyond the standard can be achieved thanks to our in-house development and production.
The standard brake has a torque range of 2.5 Nm to 2,000 Nm.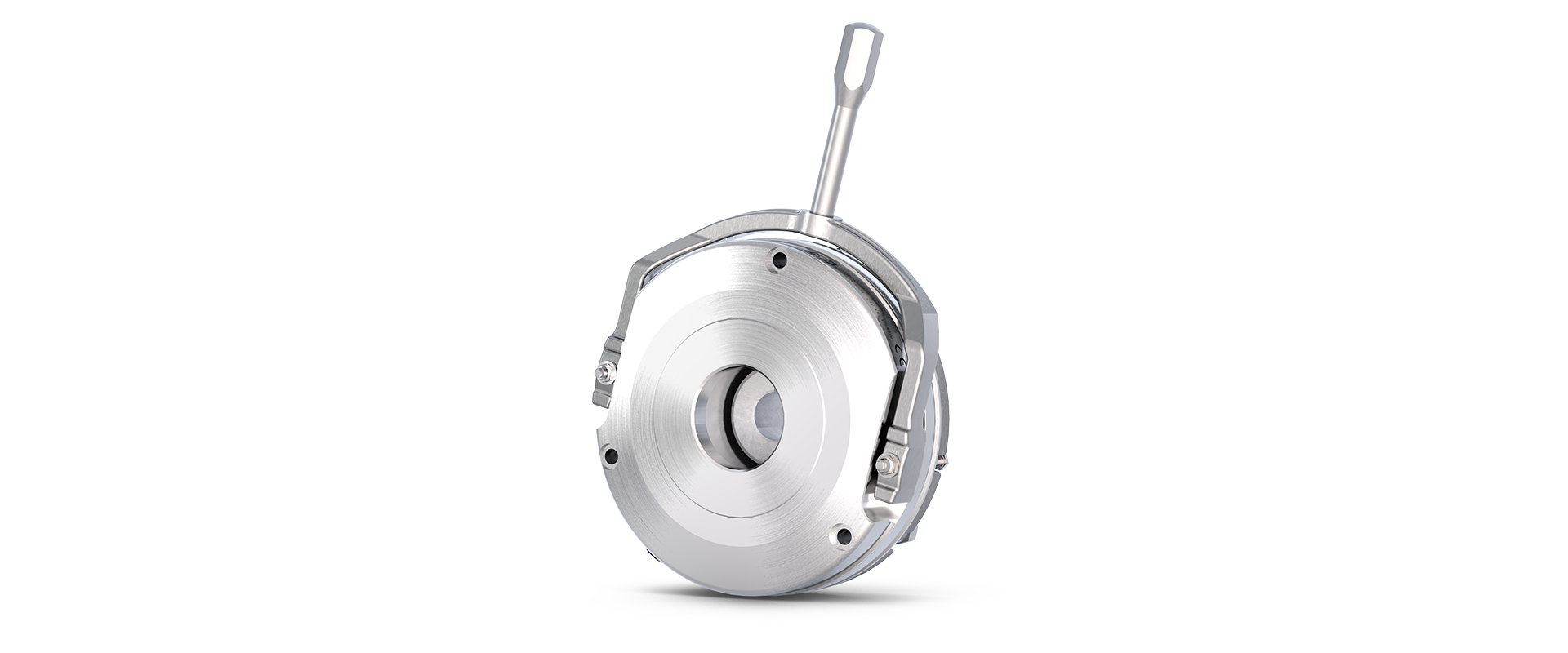 Ten sizes

Ready to install, adjusted air gap

Used as a service brake or holding brake

Up to ISO class H in accordance with VDE 0580

CSA/CUS-certified

Protection class up to IP54

Designed for S1 operation or 100 % duty cycle

Up to seven million switching cycles as standard

Standard voltages 24 / 105 / 180 / 205V
The COMBISTOP 38 can optionally be equipped with a dust protection ring to increase the IP protection class for dusty and damp environments, or to provide protection against accidental contact.
IP54 protection can be achieved under the motor hood by installing a dust protection ring – and up to IP44 at the open end of the motor.
If the application requires a modified voltage, a customised coil with the corresponding voltage can be realised in the internal production process.
If the assembly process of the brake has to be simplified, our products can be equipped with ready-to-connect cables with plugs, contacts or even wire end ferrules.
A factory certificate 2.1 according to DIN EN 10204 that the delivered products comply with the agreements at the time of order can be provided at the customer's request. This certificate is issued based on non-specific testing. Also, an acceptance test certificate 3.1 according to DIN EN 10204 can be issued at the customer's request. In this case, the confirmation is given with the results of specific tests, such as the torque test.
| | | | | | | |
| --- | --- | --- | --- | --- | --- | --- |
| Size | Reduced torque [Nm]min | Rated torque M2 [Nm] | Increased torque* [Nm]max | Standard power [W] | Bore [mm] | max. Rotor bore [mm] |
| 02 | 3 | 6.5 | 10 | 25 | 85 | 15 |
| 03 | 4 | 13 | 20 | 30 | 102 | 20 |
| 04 | 8 | 25 | 40 | 30 | 127 | 25 |
| 05 | 15 | 45 | 65 | 48 | 147 | 30 |
| 06 | 33 | 90 | 120 | 62 | 164 | 35 |
| 07 | 65 | 130 | 200 | 65 | 190 | 45 |
| 08 | 75 | 200 | 300 | 75 | 218 | 60 |
| 09 | 120 | 330 | 500 | 80 | 253 | 60 |
| 10 | 165 | 665 | 1000 | 130 | 307 | 75 |
| 11 | 445 | 1335 | 2000 | 180 | 363 | 90 |
Standard voltage: 24 V, 105 V, 180 V, 205 V | Special voltage: on request
Braking torque tolerance ±25% after pairing conditioning of the friction partners
* Holding brake with emergency stop function
In use in these areas of application