PERMANENT MAGNET CLUTCH
COMBIPERM PC
Our COMBIPERM PC is a permanent magnet clutch which uses frictional engagement to transmit torque in the de-energised state. This means that high torques can be reliably transmitted in small assembly spaces. The frictionally engaged connection opens when a voltage is applied, cancelling out the force action of the permanent magnets.
The permanent magnet clutch has a torque range of 6 Nm to 120 Nm.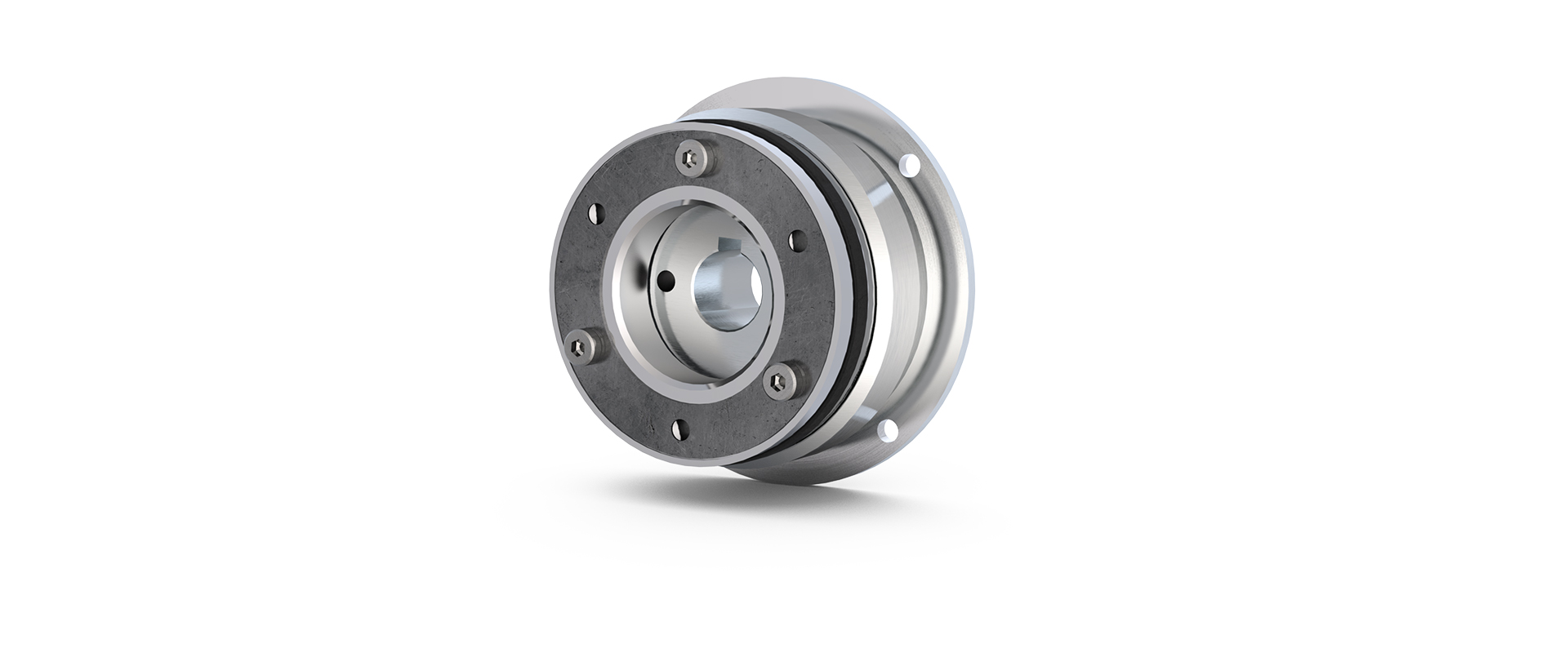 7 sizes

Frictionally engaged torque transmission

ISO class F in accordance with VDE 0580

Designed for S1 operation or 100 % duty cycle

Standard voltage 24V
If the COMBIPERM PC standard flange does not fit the installation situation, both the bore hole pattern and the bearing seat recess of the standard flange can be adapted to the customer's requirements.
If the application requires a modified voltage, a customised coil with the corresponding voltage can be realised in the internal production process.
If the assembly process of the brake has to be simplified, our products can be equipped with ready-to-connect cables with plugs, contacts or even wire end ferrules.
A factory certificate 2.1 according to DIN EN 10204 that the delivered products comply with the agreements at the time of order can be provided at the customer's request. This certificate is issued based on non-specific testing. Also, an acceptance test certificate 3.1 according to DIN EN 10204 can be issued at the customer's request. In this case, the confirmation is given with the results of specific tests, such as the torque test.
| | | | | | |
| --- | --- | --- | --- | --- | --- |
| Size | Rated torque M2 [Nm] | Standard power [W] | Bore [mm] | max. Rotor bore [mm] | max. Hub bore [mm] |
| 03* | 1.5 | 13 | 54 | 10 | 10 |
| 05* | 3 | 10 | 65 | 15 | 15 |
| 06 | 6 | 18 | 80 | 20 | 18 |
| 07 | 12 | 24 | 100 | 25 | 22 |
| 08 | 24 | 28 | 125 | 30 | 30 |
| 09 | 50 | 35 | 150 | 35 | 35 |
| 10 | 120 | 50 | 190 | 50 | 45 |
Standard voltage: 24 V | Special voltage: on request
In use in these areas of application