Injection moulding technology
Liquefying plastic before pressure-injecting it into the required shape, and allowing it to cool – the advantage of widespread injection moulding technology is that finished plastic parts can be produced with high precision in large quantities for a relatively low cost. However, the injection moulding process is complex. High demands are also placed on the drive and automation technology used. KEB's high-quality hardware and software solutions ensure that injection moulding processes run smoothly at all times.
KEB – Your injection moulding partner
Your contact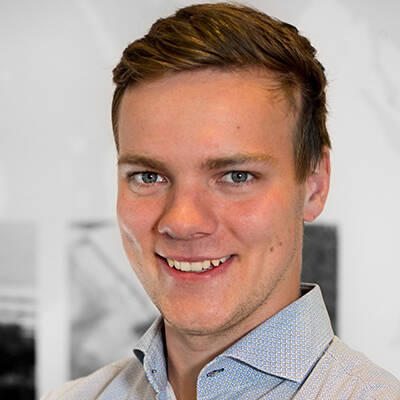 Tim Aufderheide
Application Automation and Drives
Injection moulding machine
KEB provides the right solutions for all types of injection moulding machine, from all-electric machines to hybrid machines (electric and servo-hydraulic) to hydraulic machines, for which corresponding servo pump software is available. Fully electric solutions with non-linear torque pre-control are ideal for controlling the clamping unit and consequently reducing the machine cycle. In addition, high-performance DL4 motors are available which are characterised by high torque and low inertia. With the resulting high level of dynamics, the motors are perfectly suited to the requirements of injection moulding machines.
In industrial oil hydraulic systems, pumps are typically operated via asynchronous electric motors with a fixed speed at the mains. Oil quantities and oil pressure are controlled in this case using valves and/or adjustable pumps, and a high proportion of energy is introduced into the system in the form of heat. In conjunction with KEB COMBIVERT F6 drive controllers, the speed of the units can be varied so that oil quantities and pressure can be precisely regulated to the machine's requirements. This reduces the machine's cycle time and minimises energy consumption and noise levels.
Different robot kinematics such as linear robots are used for removing parts from injection moulding machines. The necessary PLC modules are already provided by KEB. This enables fast and low-maintenance programming and development. The ready-made motion modules also allow direct commissioning of several axes. Another advantage: The servo and gear motors optimally matched to them are also available from KEB. According to the motto "Everything from a single source".
Non-linear kinematics
Non-linear relationships must be considered when it comes to the movements of a fully electric plastic injection moulding machine. For example, in the case of a toggle lever, if the feed-forward control were proportional to acceleration this would not bring about the desired effect. This is countered by linear torque pre-control or non-linear torque pre-control via 64 interpolation points, as a rotary table or route. Depending on the interpolation points, the speed controller can also be optimally adjusted to the application. This results in significantly faster machine cycles and offers the end customer perfect added value.
Cooling concepts
KEB's drive controllers take over challenging drive tasks so that machines and systems can operate with utmost efficiency. Cutting-edge, technical solutions ensure that they "keep a cool head" at all times. With its air, liquid and oil cooling systems, KEB offers three different cooling technologies which make the drives highly scalable and allow them to be used easily in various applications. Not just the cooling options, but also the way they are fitted provide machine and system operators with a high level of flexibility. In addition to control cabinet installation, the cooling systems can also be implemented as a push-through version.
Sub-mounted braking reistor
Braking resistors already applied to the inverter offer the possibility of absorbing high and short peak currents. Mounted on the back of the inverter heat sink, the braking resistor eliminates the need for the user to carry out any wiring. Braking resistors are cooled directly via the water cooler. This means that they can absorb more power. An internal temperature model protects the braking resistors from thermal overload.
DC INTERCONNECTION
Save energy while reducing the installation workload at the same time. DC interconnection makes sure of this and more, while paving the way for exchanging energy with other frequency inverters. Only one AC power supply is required for the DC coupling. KEB's drives are freely scalable and designed for universal use. This gives the user maximum efficiency and flexibility in the actual application. An added advantage is that eliminating braking resistors reduces heat build-up and ensures less space is needed in the control cabinet.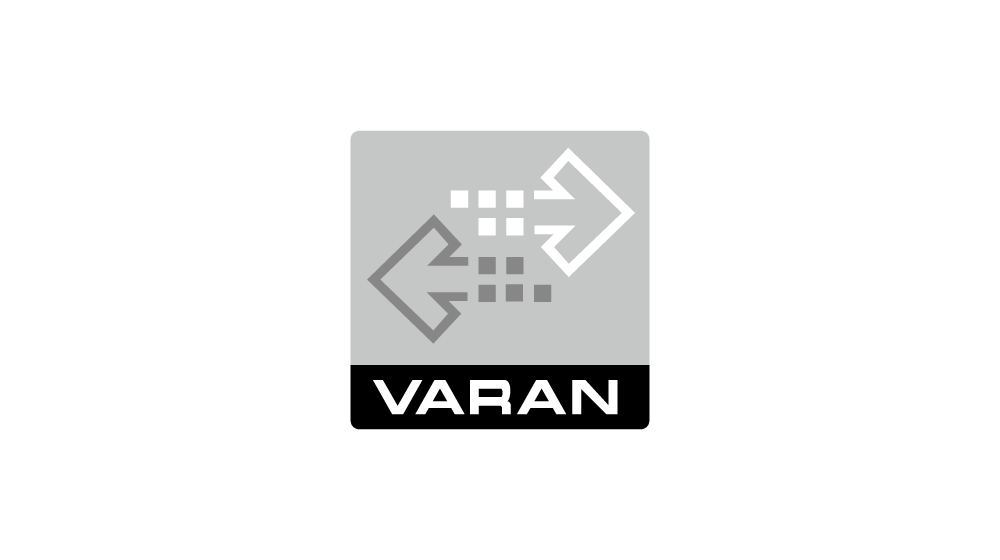 Varan-Bus
In many cases, injection moulding technology requires a high-performance real-time Ethernet. The VARAN bus system is suitable for this, andthis and can be implemented inexpensively and easily. A short VARAN data frame constantly checks the data for validity. Systems and machines can be connected in real time with the Ethernet. VARAN provides great flexibility and ensures a high level of availability – which is the ideal basis for use in plastics machining and processing. In addition to VARAN, the F6 and S6 drive controllers also offer other common bus systems such as EtherCAT, PROFINET or POWERLINK.
Meeting requirements in injection moulding technology