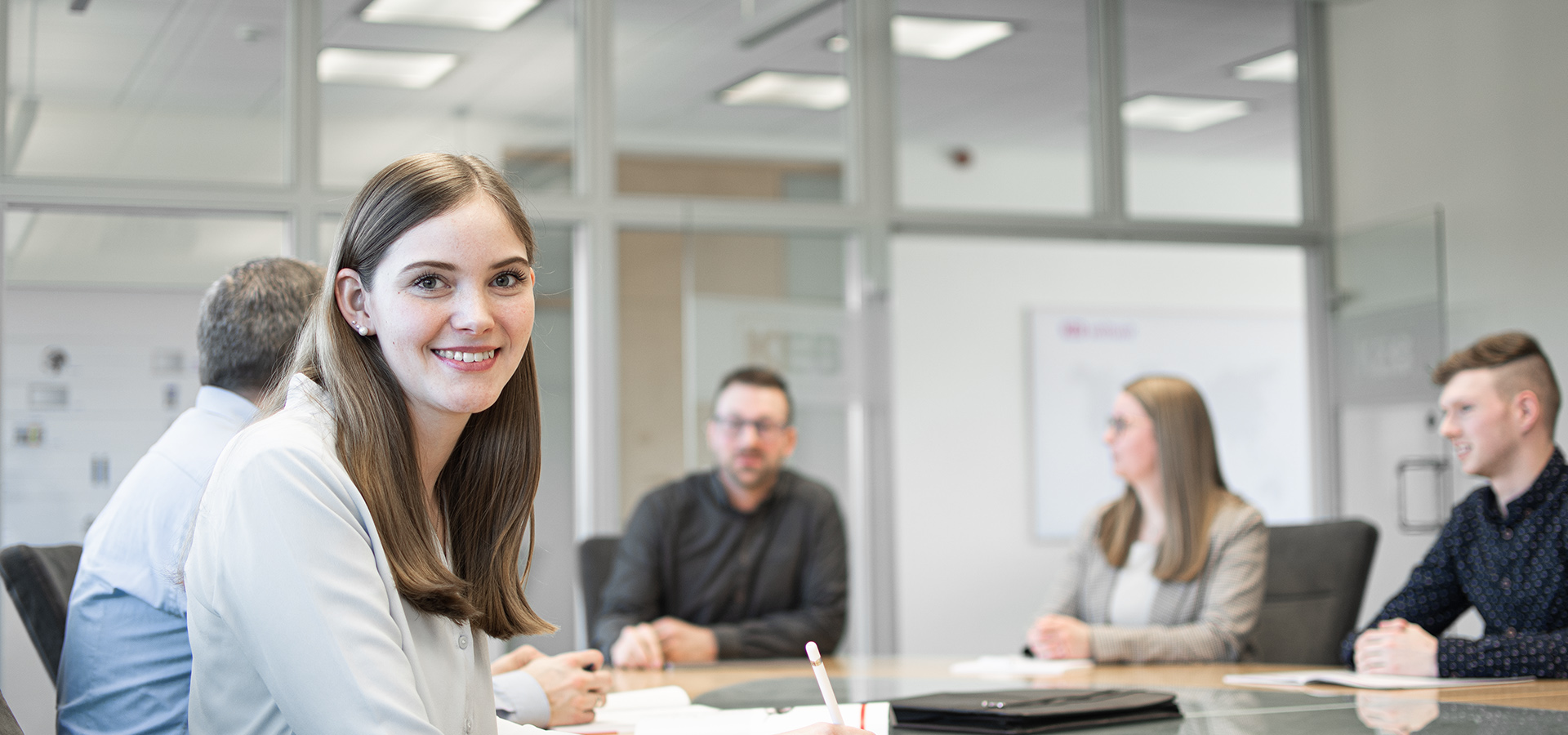 We are a leading supplier of drive and automation technology. Ever since the company was founded in 1972, team spirit has been one of the most important features of our corporate culture. After all, we can only be successful if we work together. Our employees themselves confirm that we are on the right track here; many of them stay at KEB for their entire career, and it is not uncommon for our staff to have decades of service. Of course, as employers, we also want to ensure that we are continuously developing. That's why we are always willing to listen to our employees' suggestions, and why we work together to find solutions to promote well-being among all colleagues at KEB.
KEB's employees work to produce high-quality solutions for drive and automation technology, with the ambition of advancing the company and developing their own skills. It is our aim to encourage and support this, and that's why we reward your commitment with a range of benefits. Please notice, the benefits listed may vary depending on the role and site.
We are a team.
We believe in openness, honesty and trust.
We are interested in people, and treat them with appreciation and respect.
We work together to ensure our corporate success.
We are always on the move and are constantly developing.
We encourage open communication.
We strengthen the region.
We promote sustainability.
OPEN TO DIVERSITY: WE HAVE A CULTURE OF MUTUAL RESPECT
We are convinced that people are more motivated, more efficient and happier when they can be themselves without reservation in the workplace. The KEB Group employs roughly 1,550 people around the world. People from 17 different nations work together at the Barntrup headquarters alone. It is therefore natural that KEB demands and promotes equal opportunities and a culture of appreciation and respect.
Diversity drives our ideas, innovation and inventive spirit. At KEB, the diverse experience of our employees is harnessed and brought into the company to boost our innovative potential and creativity.
Inclusion for us means that we deal with the diversity of our employees in a conscious, inclusive and appreciative manner. Equality is thereby a priority in the company.
Appreciation determines our actions. Above all, we appreciate the experience and expertise of long-serving employees.