"A good brake or clutch is application-optimised"
Change creates product innovations
For just over a year, Matthias Kreinjobst has been working at KEB Automation as Vice President Brakes & Clutches – the business unit with the longest history in the entire company. In this interview, the industrial engineer reports on developments, innovations and special challenges. In the process, it becomes clear: tradition and innovation are in harmony at Brakes and Clutches.
What do you think makes a good brake or clutch?
A good brake or clutch is application-optimised. It achieves the optimum balance between quality and cost for the individual customer application. The focus is on professional customer advice. In order to realise customer requirements, we focus on quality - both in the product and in the process. Our automotive quality standard IATF 16949 makes this clear. This includes flexibility and speed, which we achieve through our team and especially through our high vertical range of manufacture.
What is the advantage for the customer of the high vertical range of manufacture for brakes and clutches?
It enables us to achieve high speed and great flexibility. In concrete terms, this means for our customers: We quickly deliver the individually adapted sample parts. In times characterised by changes and shorter product cycles, this is a very relevant factor. We also score points when it comes to sustainability. We avoid burdening air freight from Asia to Europe. The products are manufactured regionally for the respective market. KEB also complies with the ISO 14001 environmental standard.
What particular challenges do you and your team face?
Of course, I am thinking of the Covid crisis with its market fluctuations and our record order intake in 2021. Delivery problems, which affect almost everyone in the industry, have been managed through intensive customer and supplier communication. Another challenge is the shift in the automotive industry towards electrification of powertrains. We are meeting this with a revised market orientation. This also means the creation of new product innovations.
In which direction is the area of brakes and clutches developing – in the industry and at KEB in particular?
I would like to put it conservatively: Our industry is little affected by disruptions, as can currently be seen in other fields of technology. For us, it is the aspects of "quality, costs and time" that continue to be the focus. The development direction towards individualised customer solutions has been continuing for years. In the interplay of our business areas, we at KEB can fulfil the requirements of our customers with customised system solutions. Through internal and external cooperation with customers, suppliers and other partners, we strive for new joint solutions.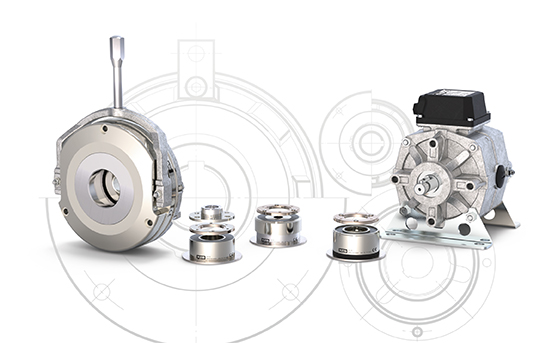 Are there already plans for specific new products?
We are working on new comprehensive innovations both in the field of permanent magnet technology and in the field of spring force technology. These new developments are closely accompanied by some long-standing customers. Through this early cooperation, we get important, targeted input and our customers later get the perfect solution.
You have been with KEB for about a year now. What is your personal interim conclusion?
I feel I have arrived. I have felt at home in the KEB culture since day one – with an exciting mix of down-to-earth family business and modern international corporate network. The roots of the Karl E. Brinkmann family business can be felt especially in our business division, where KEB's success story began 50 years ago. Our minimal staff turnover is evidence of our high attractiveness as an employer. It is quite natural that long periods of employment sometimes lead to well-trodden paths. Maintaining and valuing established paths and breaking out of familiar ones at specific points – that is the right mixture that leads to success. A testimony to KEB's will to change is, for example, KEB NOA in the area of Industrial IoT. Behind this is the opportunity to give traditional business sectors inspiration for new bold ideas.
Your contact at KEB Automation