Encoderless and safe control of drives via Profinet
New certificate for COMBIVERT F6 and S6 – PRO device variant
Safety functions without encoders reduce costs and increase process safety. The drive controllers COMBIVERT F6 and servo drives COMBIVERT S6 from KEB Automation are now certified in the device variant PRO for communication via the real-time Ethernet interface Profinet. For the automation of their systems, users thus have another standard available to implement concepts with encoderless safety.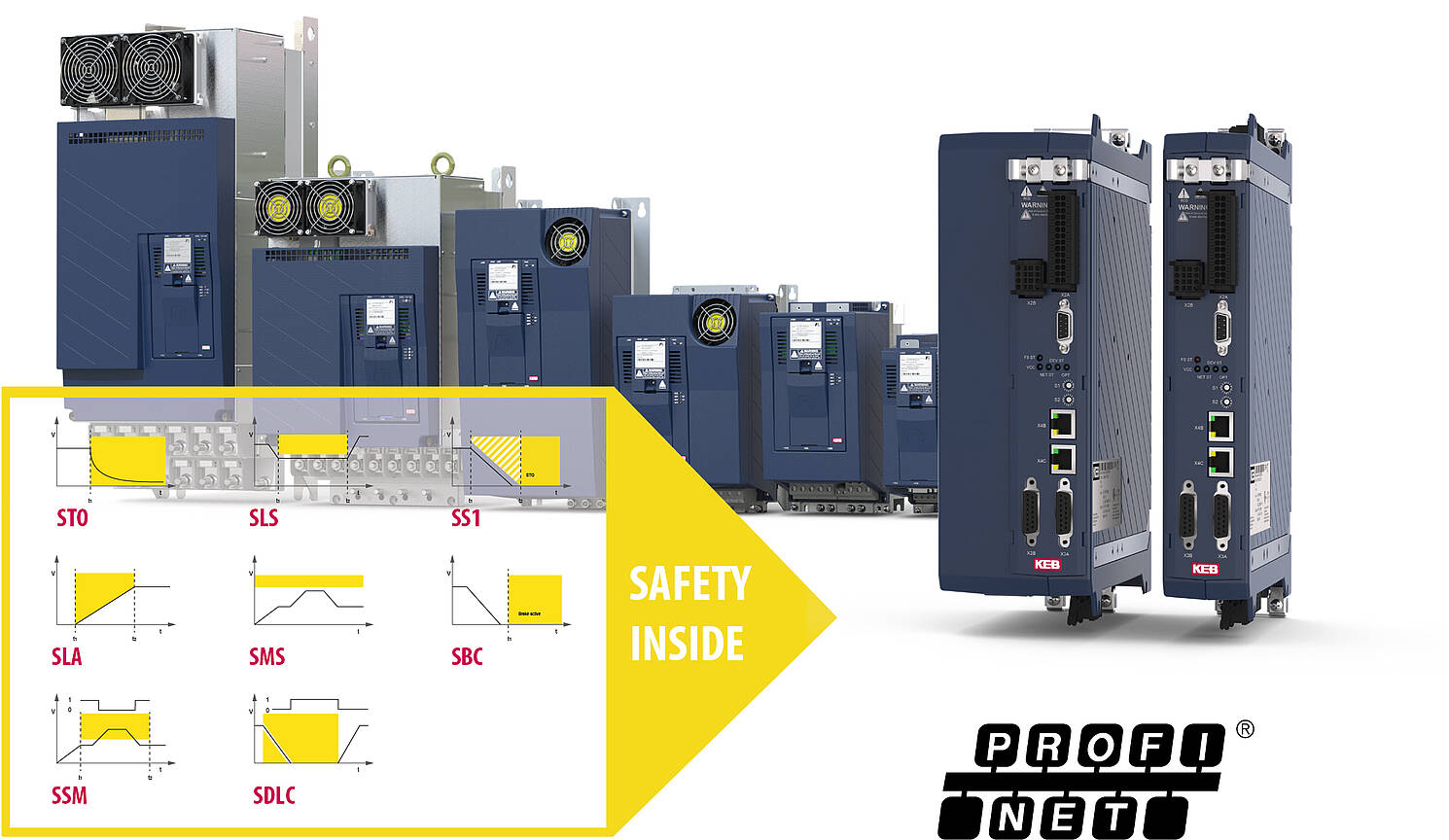 What is the goal of functional safety? The short answer is to minimise the risks posed by technical equipment to people and the environment. Processing or tool machines, for example, can endanger operators or technicians through tools rotating at high speed.
Functionally safe system solutions for machines and plants are based on a consistent architecture right down to the mechanical interface. This results in potential savings in terms of space, time and costs as well as expanded possibilities in application.
Certified hardware and software are used to simplify the project planning and development of applications with safety solutions.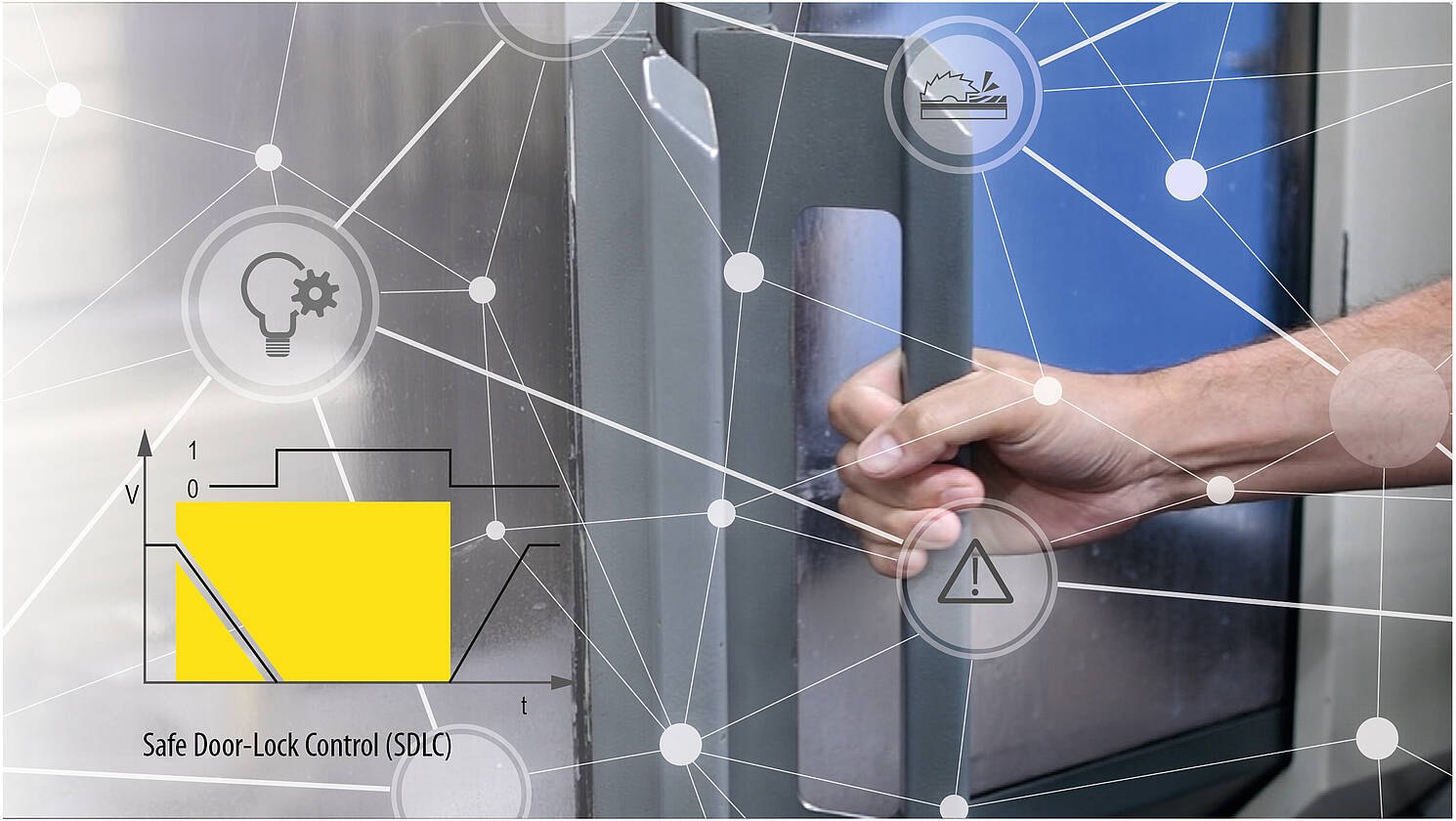 Flexible and scalable in application
KEB drives offer scalable safety functions directly in the drive controller. In the PRO device variant, the COMBIVERT F6 and S6 enable the implementation of encoderless safety. Here a flexible adaptation of the safety functions and limit values can be done via digital I/Os. Up to eight safety configurations are possible per function. The COMBIVIS 6 software tool enables customers to easily commission the various systems.
The COMBIVERT F6 and S6 series cover a wide power range from 0.75 kW to 450 kW and can be used for the operation of different motor technologies such as asynchronous, synchronous, synchronous reluctance, IPM, torque, linear and high-speed motors with speeds up to 45,000 rpm.
The safe encoderless speed monitoring can be used independently of the motor used and thus for a variety of applications. Here, different installation and cooling types offer a high scalability in the application.
Your contact at KEB Automation