KEB turns 50 – The Automation of the Future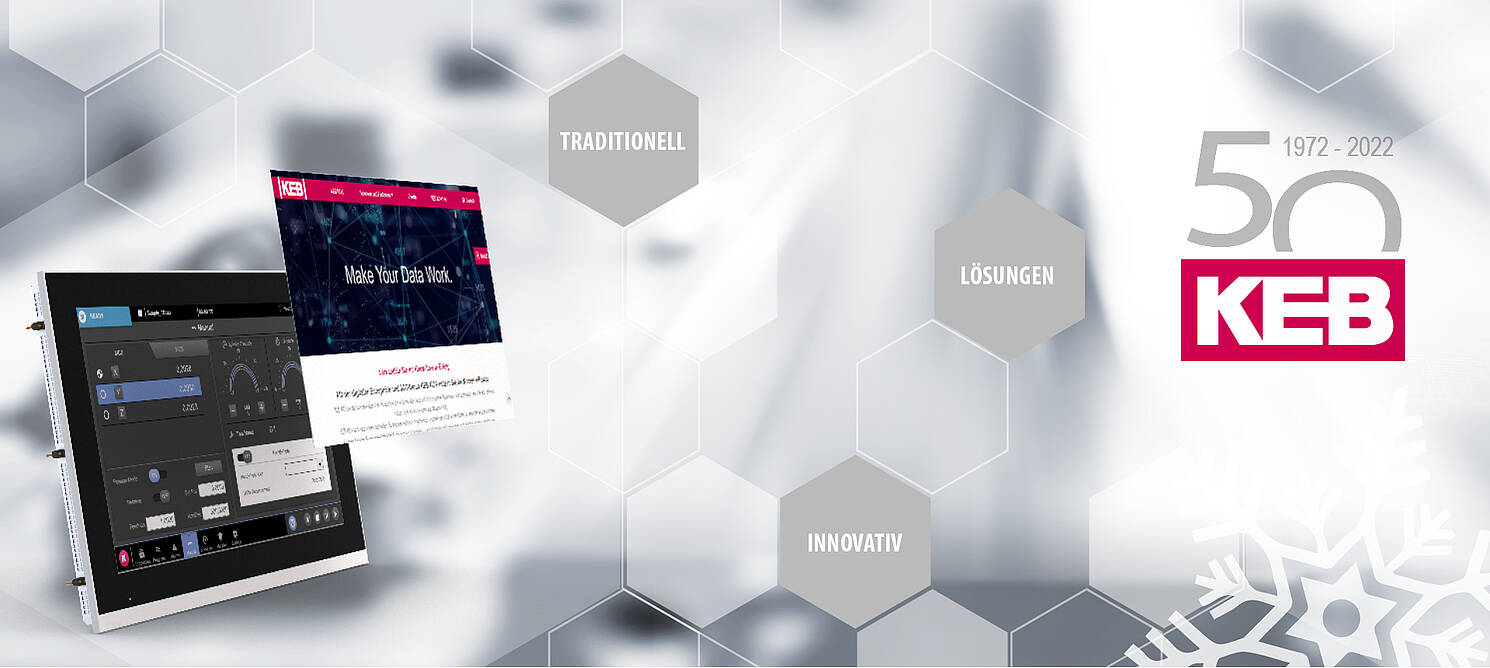 We would like to say thank you: 2021 is coming to an end and with it a year that has once again demanded a lot from all of us. The effects of the Covid pandemic are still omnipresent. That is why it is especially important at this time that we pull together. I would like to thank you very much for the trustful and cooperative partnership this year.
For us as KEB, a special event is coming up in 2022: we will celebrate our 50th anniversary. We are very happy about the anniversary, as it is not least a great confirmation of our work. At the same time, we also see this "round birthday" as motivation to move forward with a spirit of innovation and to offer new developments and useful solutions for you in the field of automation technology.
One example of this is our recent cooperation with HMI Project. Together we are working on a solution for innovative Human Machine Interfaces for industrial applications. The new HMI management system is intended to enable both the simple and fast creation of web-based applications without programming knowledge and the openness for customer-specific extensions. All this without much effort for the user.
Another sign of our continuous development is our solution for the Industrial IoT, KEB NOA , which we launched this summer. The digital ecosystem we developed completely rethinks production. KEB NOA connects machines, processes and people on a single platform. This creates transparency, which can prevent unplanned machine downtimes, for example. With this development, we would also like to underline our offer as a system provider in 2022, who thinks automation in its entirety. From Brakes to IIoT – everything from a single source.
-Thomas Brinkmann-
P.S. Do you have any questions or suggestions for us? Then don't hesitate: get in touch. We look forward to hearing from you.