Lowest Speeds – High Torque
New "ASiCL" function supports drive in the lowest speed range
When it comes to the encoderless controlled drive of asynchronous motors, the ASCL (Asynchronous closed loop) is a part of the team. KEB Automation now supplements this with the new function "ASiCL". This means that from now on very good shaft performance with high torque can also be guaranteed in the low speed range. Leading machine manufacturers are already benefiting from the KEB solution.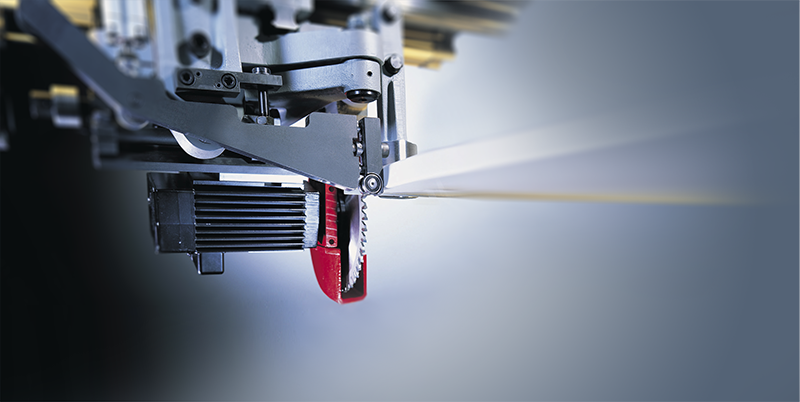 The new function "ASiCL" (Asynchronous single current closed loop) supplements the encoderless controlled operation of asynchronous motors (ASCL). This means that shaft performance is now available from the lowest to the maximum speed range. Specifically, high-speed spindle motors for processing machines without speed encoders benefit from this. Even with changing loads – due to torque fluctuations or similar – the speed can be controlled constantly.
This is a huge advantage for encoderless applications where different tools are used in the main spindle, as is often the case in woodworking, for example. Basically, ASiCL is in demand wherever workpieces need to be machined – whether made of wood, metal or plastic.
ASiCL provides a remedy – and customers benefit
"In asynchronous motors, the speed range above the slip speed is controlled with the proven ASCL method. Until now, however, the lower speed range down to the slip speed was critical and technically not easy to implement. With the new ASiCL, KEB is now closing precisely this gap," explains Robert Otto, application engineer at KEB Automation. The mode of operation: ASiCL provides for a regulation of the slip speed. With changing loads, the speed is kept constant and the full torque of the motor can be used.

KEB's new solution was used for the first time by the woodworking machine manufacturer HOMAG. Here, ASiCL was used in the main spindle of the CNC machining centres "Centateq". The high speed range now available opens up new possibilities for the machine specialist: The main spindle can be operated with maximum shaft performance in such a way that even the gluing unit in the stationary range can be guided cleanly without an encoder at speeds of around 10 rpm with high torque on the workpiece. In addition, the maximum speed of 24,000 rpm can also be run.

Precise as with an encoder
As a supplement, ASiCL opens up new avenues for machine builders and noticeably increases flexibility in production. The set-up is as simple as it is effective: a motor from the motor series has to be calibrated once using a calibration routine specifically provided in the inverter. With the existing data and the ASCL motor model, the motor can then be speed-controlled. And precisely as with an encoder.
"ASiCL ensures excellent shaft performance of asynchronous motors and is in no way inferior to controlled operation with an encoder. And last but not least, there is the advantage that wiring effort and interference are considerably minimised," Otto summarises.
More about the cooperation between KEB and HOMAG [Language: GER]
Your contact at KEB Automation