New apprentices start at the "best place to learn"
Training year begins at KEB Automation
New trainees start in the "Best Place to learn" in a modern training centre. This or something similar could currently sum up the training at KEB Automation. Training manager Thomas Lalk says: "We simply work continuously to create the best opportunities for our apprentices.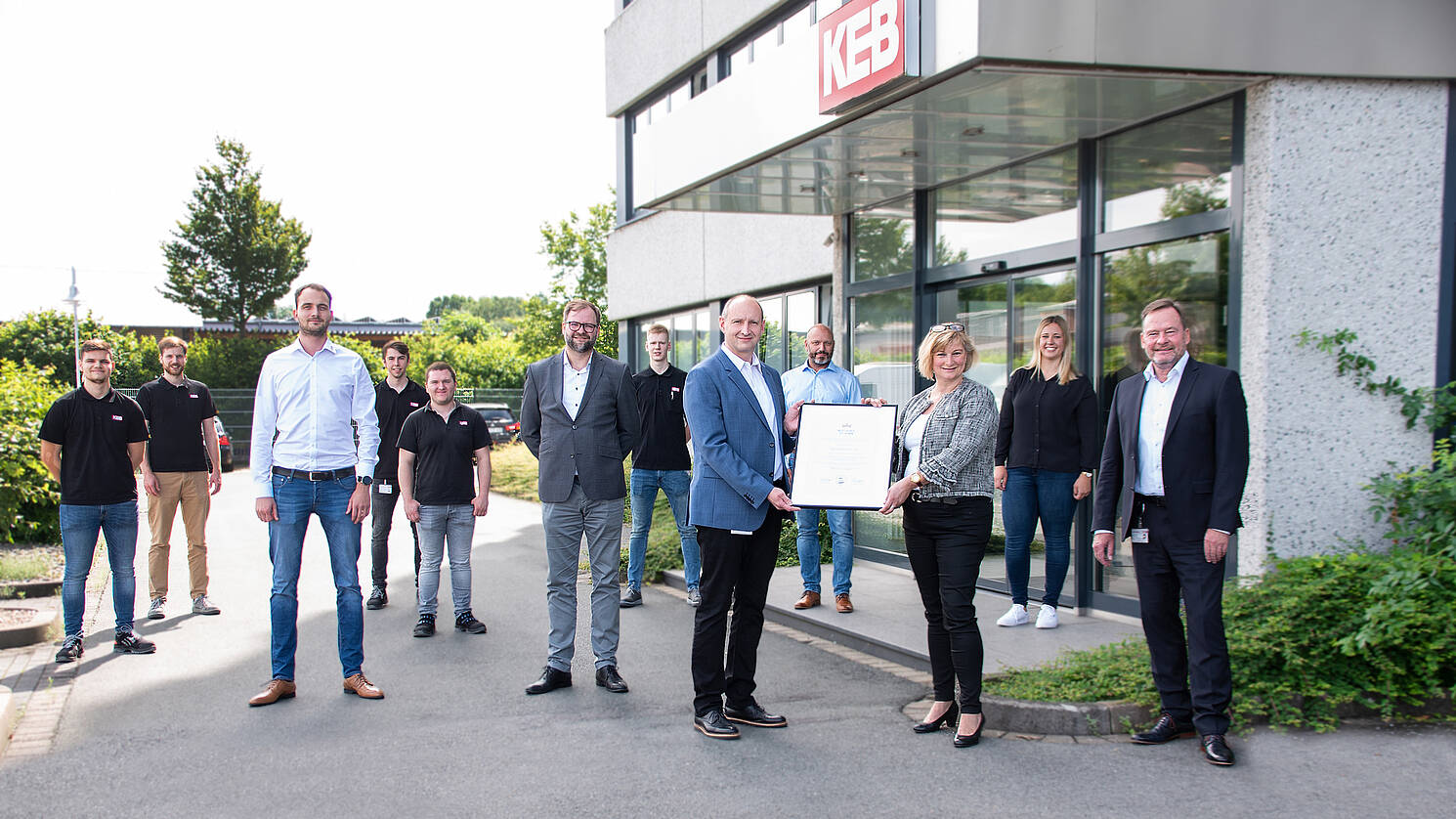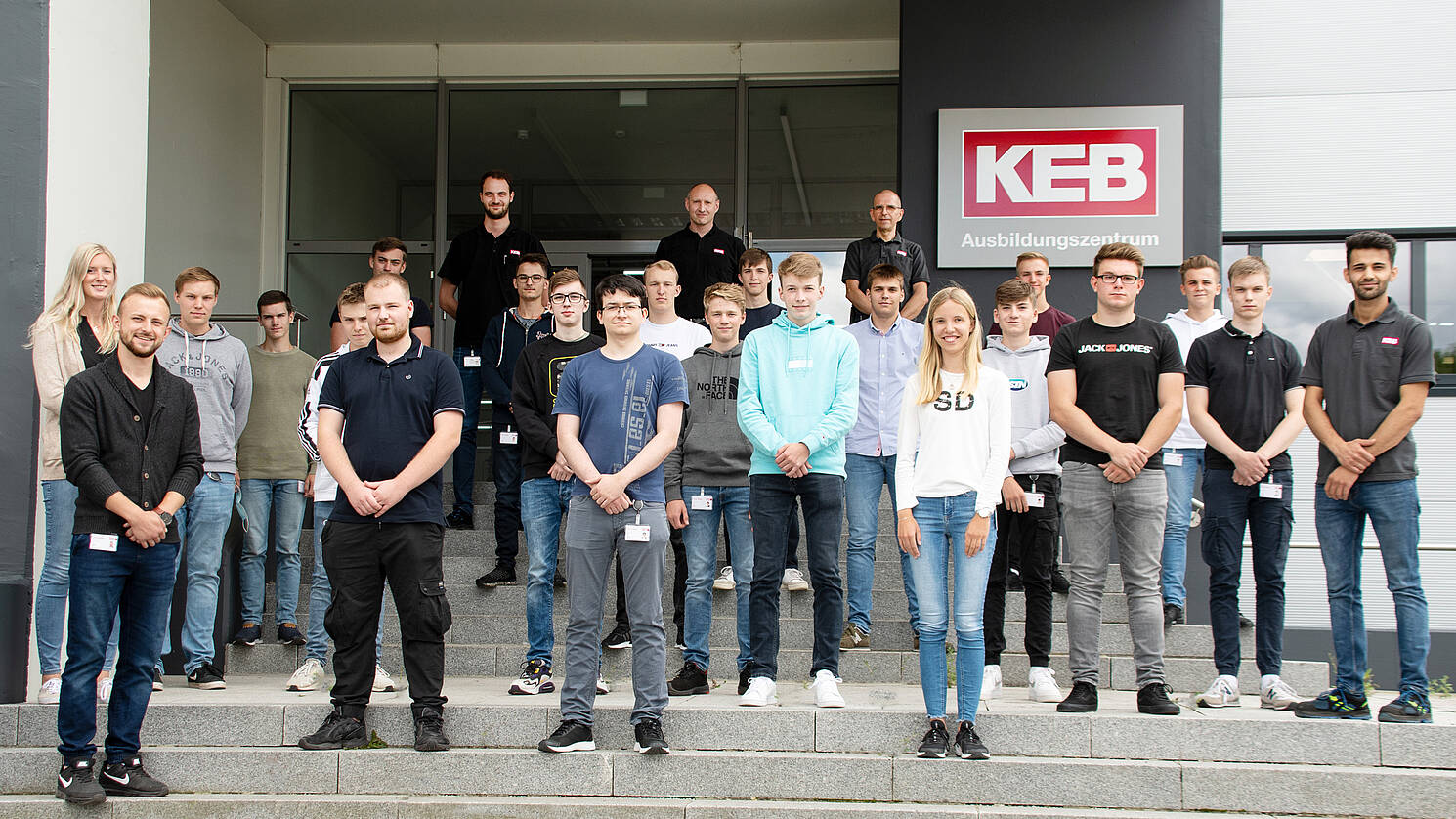 Previous
Next
But first things first: On 2 August, Lalk, together with his colleagues Jannik Hellmann and Frank Schäl as well as Ralf Lutter (Managing Director Production), welcomed the 23 new apprentices and students in Barntrup. The focus is particularly on technical professions such as electronics technician for devices and systems and industrial mechanic, but this year's group also includes IT specialists. In cooperation with the OWL University of Applied Sciences (TH), eight new students are studying electrical engineering or mechatronics, among other things. With a total of 81 apprentices and students, this results in a training quota of over 8.5 percent at the company headquarters.
Excellent training
When the junior staff are not learning and working at school, at the TH or in the various departments, the new training centre is their workplace. At Foersterweg, KEB has invested heavily and created a state-of-the-art learning environment on around 1,400 square metres. "We have a workroom here with nine computer workstations, a large theory training room, a video conferencing system for online teaching. Plus control technology and pneumatic workstations, workbenches, an industrial training robot, 3D printers, CNC drilling machines and a lot more," reports Lalk. With the training centre, KEB has made a real statement in favour of training.
The commitment of the team around Thomas Lalk and the investments of the company create the conditions for high-quality training ­– recently proven by the award as "Best Place to learn" by AUBI-Plus. The training manager says: "Of course, such evaluations are not our primary goal. But it is a nice confirmation that we are on the right track." He says, the basis of the award, an in-depth survey of over 150 employees at the site, is good evidence of this. With 1,115 points out of a possible 1,295, KEB achieved a very good result in the initial qualification.
You can get regular insights into the work of the training department on the german-speaking Instagram channel "KEB Automation Karriere" .
Your start at KEB Automation?

VISIT US IN THE CAREER SECTION.