Recycling machines: Use under harsh conditions
Plant manufacturer Vecoplan uses KEB Drive Controller in shredders
The shredding and processing of materials requires systems, that deliver top performance even under rough conditions. This is exactly what Vecoplan has specialised in. Among other things, the company uses drive controllers from KEB Automation. And they have to be able to withstand a lot when used in the recycling industry.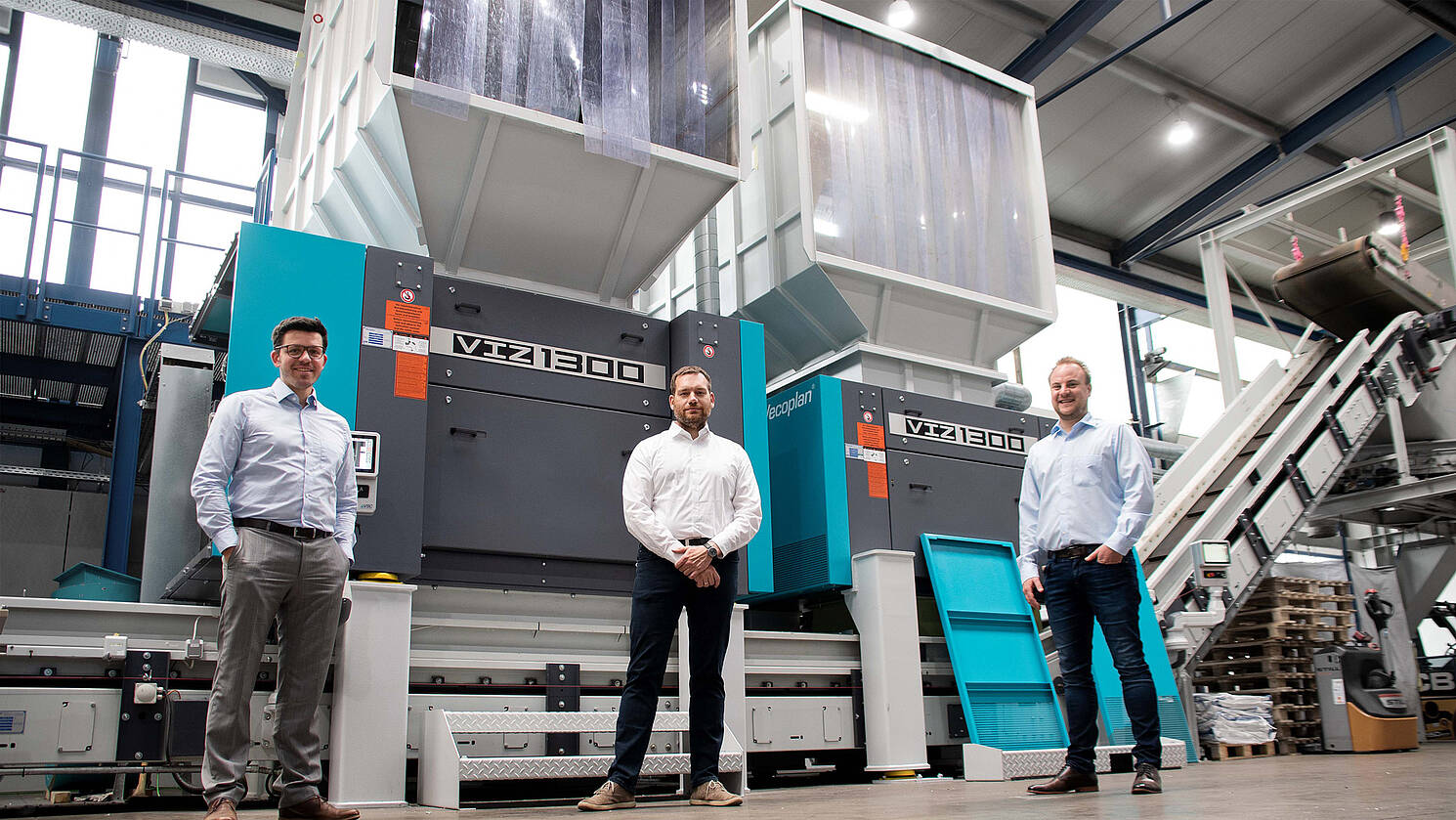 At the beginning of the recycling cycle, it gets dusty, wet and sometimes a bit noisy. Because the materials that are to be reused have to be shredded. This requires equipment that is not only efficient, but also particularly robust. This is where Vecoplan comes in. The company, based in Bad Marienberg (Westerwald, Germany), is one of the leading manufacturers of machines for shredding, conveying and processing wood, biomass, plastics, paper or waste.
Working under these harsh conditions demands a lot from Vecoplan's shredding machines, but also from the components installed in the machines. With this in mind, the machine manufacturer opted for the drive controllers from KEB Automation. In this specific case, the frequency inverter F6 delivers an output of up to 315 kW. Matched mains filters and chokes from KEB complete the requirements within the system.
The selection of the individual components was guided by the goal of making the machines more dynamic. The shredder shaft should be able to maintain speed at all times. After all, even with high loads and a demanding working environment, there should be no blockage in the shredder - costly downtimes would be the consequence.
"In the recycling industry, we often find environments with a very high dust load. This can quickly lead to damage in the plant. In order to prevent this error-proneness and to increase the degree of protection, the circuit boards in our Drive Controller, for example, are given a special coating that ensures greater robustness", says Malte Habbishaw, sales engineer at KEB.
For machines and systems in the recycling sector, KEB has been offering all the necessary products from a single source for more than 15 years. For example, complete control cabinet solutions are available to ensure direct and trouble-free use.
PRODUCTS WITH HIGH PROTECTION CLASSES
"We have products that are up to IP protection class 66. This makes our drive controllers, for instance, ideally suited for use in particularly humid or dusty conditions", says Habbishaw. Another advantage: With KEB, the braking resistors are integrated directly in the frequency inverter. This means a noticeable space saving and low wiring effort. This is also an important argument for Vecoplan, as their Head of Development, Martin Baldus, says. After all, it is important to keep the control cabinets small.
How and why Vecoplan works with KEB? More in the video:
Your contact at KEB Automation