Via remote maintenance into the machine
Hardware and software for secure and convenient remote access
Not only, but especially in times of a worldwide pandemic, the concept of remote maintenance offers many opportunities to avoid exposing employees, customers and oneself to risks. On this website we show you which possibilities you have with your KEB solution.
There are many reasons for remote maintenance: It saves travel to machines or plants and thus time and travel costs. On the other hand, technical experts can provide support more quickly. Remote maintenance solutions make it easier to access devices from a different location, for example, commissioning, maintenance work, troubleshooting and status analysis. The prerequisite for this is a two-way Internet connection.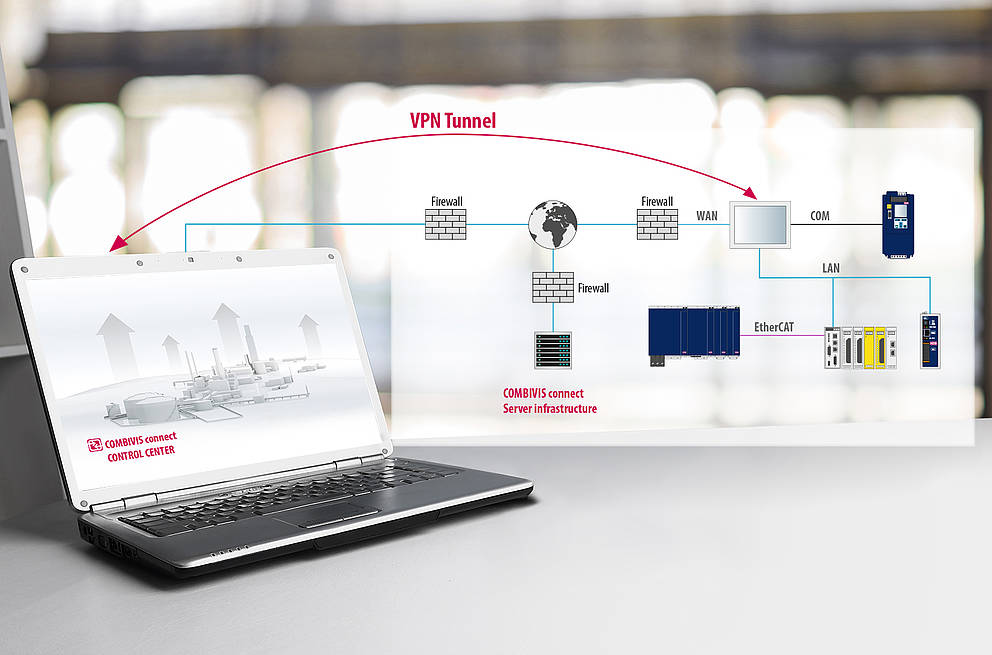 COMBIVIS connect – fast and secure remote maintenance platform for industrial applications
KEB's fast and secure remote maintenance platform ensures optimal service conditions in a modern automation system. Via secure end-to-end connections the centrally managed devices are available at short notice and without local presence - anytime and from anywhere in the world. Furthermore, regular data recording ensures a transparent presentation of the machine data and thus enables the best possible analysis and a continuous improvement process.

C6 Router – The right hardware for remote access to machines and systems
The C6 router is a specially developed VPN router for remote maintenance of machines and systems at remote locations.
KEB differentiates between two hardware and two software variants. In the hardware variants the user has the option of a direct WAN connection as well as C6 routers with wireless connection via any GSM network. Thus an independence of the customer locations is ensured to access the internet.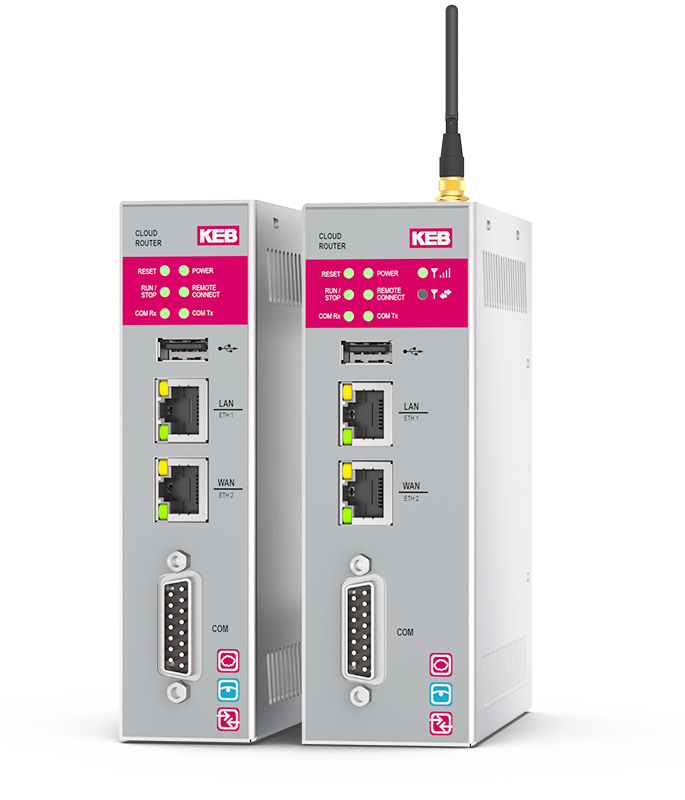 Remote monitoring using Ethernet-based router
Worldwide support from several server locations
Also available as router with integrated 2G/3G/3G+/4G/LTE modem
Access to remote devices via Ethernet or serial interface
Proven COMBIVIS connect software connects the plant to be monitored to your workplace via VPN
Additional HMI functionality for datalogging, long-term machine diagnostics and notification by E-Mail and SMS
Establishing a VPN connection with COMBIVIS Connect
How do I program my C6 SMART remotely?
Your contact at KEB Automation
Michael Zacharewicz
Head of Product Management and Systems