Job bike at KEB Automation
Company participates in city cycling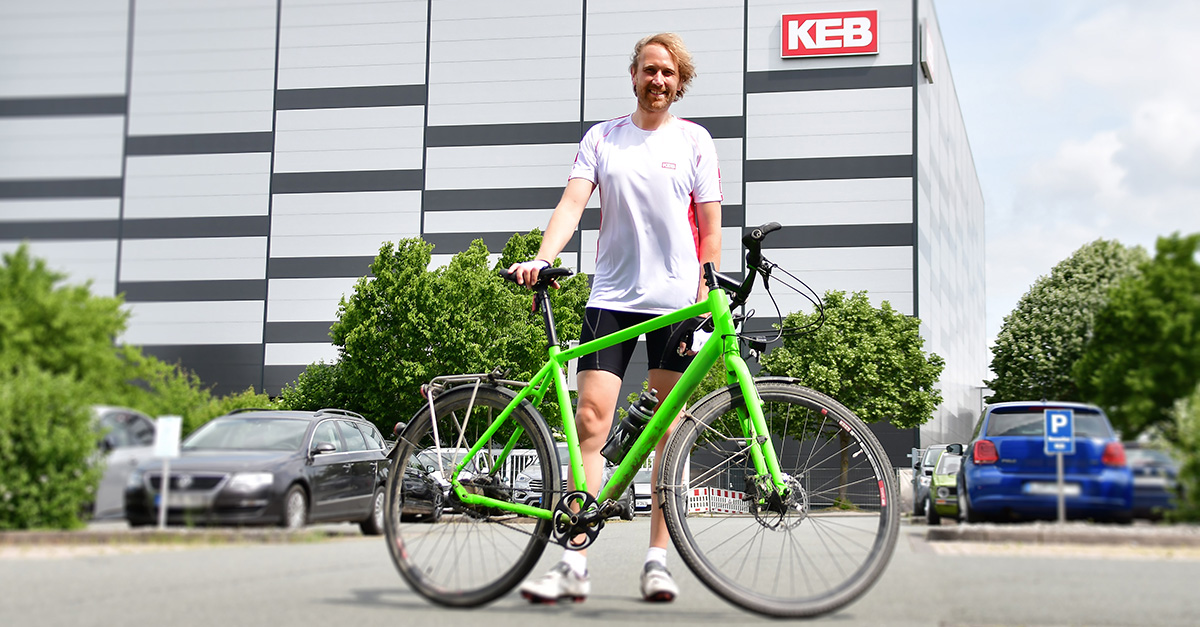 KEB Automation now offers its employees the option of leasing a company bike through the provider JobRad. With this offer, the company wants to specifically promote the health of its employees and offer an additional benefit. "We know how important attractive additional benefits are for winning over applicants and retaining employees. With this offer, we further increase KEB's attractiveness as an employer," says Marleen Sprenger, who is responsible for HR marketing in the company. In addition, the offer encourages employees to increase their cycling activities and possibly leave their cars at home.

The offer also makes a positive contribution to environmental protection. This is confirmed by the company's renewed participation in the city cycling event organised by the city of Barntrup this year. The "Biker with Drive" team achieved 1,404 kilometres together and thus saved around 227 kg of CO2. "Some colleagues also cycled in local teams of clubs - this repeatedly shows us the importance of the bicycle as a regional means of transport, also in the countryside," says Sprenger.
This is also underlined by Jan-Philipp Roche, KEB employee in development: "I regularly cycle around 25 kilometres to work – a distance. So of course I am happy to see that the company is also committed in this area."

This is how the JobRad leasing offer works
Employees choose their desired bike at their local bicycle dealer or online. The employer then leases the company bike and lets the employee use it. In return, the company retains a portion of the employee's monthly gross salary via salary conversion and uses it to service the leasing instalment. The job bike is insured and may also be used during free time. "To make the company bike offer even more attractive, KEB takes over the costs for the insurance of the job bikes," explains Marleen Sprenger.
Your contact at KEB Automation