Machines and plants thought digitally
OUR PRODUCT INNOVATIONS 2023
Are you ready for our product innovations? Our system solutions offer you the entire drive from a single source - from motors and frequency inverters to brakes and clutches, control technology and IIoT. Here's a little insight into our innovative product portfolio.

Would you like to find out more?
Then take a look at our news blog or visit us at one of our trade fairs. In a personal conversation, our experts will show you how you can benefit from KEB system solutions in your machines and plants.
Powerful inverters: COMBIVERT F6 and S6 enable encoderless and encoder-based control for different motor technologies as well as functional safety for your machine.

Communication via PROFIsafe: In the F6 and S6 drive controllers (APPLICATION device variant), communication via the safe PROFIsafe fieldbus protocol has been integrated and certified. This creates safety and reduces the wiring effort.

High Speed Drives: Experience high speeds up to 2,000 Hz and realise drive systems from small machining spindles to turbo compressors with 450 kW / 800 A.

Water-cooled motors: With the DL-4-LC you benefit from increased power density and create entire drive systems in combination with the COMBIVERT F6 Liquid Cooled Drive Controllers.
Optimised brake for servo motors: A newly developed, powerful permanent magnet brake from KEB Automation – optimised for the servo motor. Less heating and more braking torque combined with a compact design are just some of the many advantages that the COMBIPERM P2 offers you.

Reliable brakes and clutches for your drive: spring-applied brakes, permanent magnet brakes and clutches, electromagnetic brakes and clutches, electromagnetic brakes and clutches, energy-saving brakes and clutches.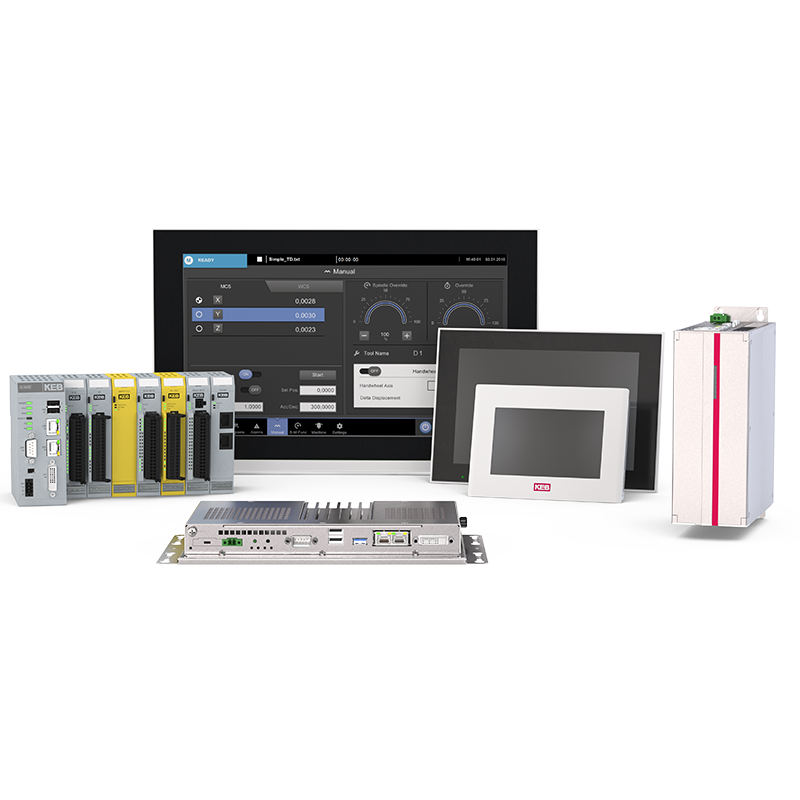 Innovative hardware and software solutions for your application: Wide-ranging product portfolio from the C6 COMPACT 3 embedded controller to the powerful C6 P34 industrial PC. With the C6 Safety PLC and the Safety I/Os, certified safety control and safe inputs and outputs are available.

Embedded Control Technology: With the C6 COMPACT 3 we are rethinking embedded control technology: Economical, efficient and compact, the new KEB control presents itself with great performance.

HELIO: The new management system for the next generation of visualisation of machines and systems. Create your HMI exactly according to your ideas and needs, without any programming knowledge and responsively for a wide range of end devices.
Latest topics in the video
Do you already know our #TechTuesday web seminars?
Here you can get exclusive insights into current topics from the automation industry free of charge. Take a look at our previously published webinars here.